Learn about the map of Albania with the given printable map which is in pdf form to help you download and use it for further purposes. Tirana is the capital city of Albania. Download these maps and use them for your future studies plans and research process. The given maps are in pdf form so that you can use them easily.
Blank Map of Albania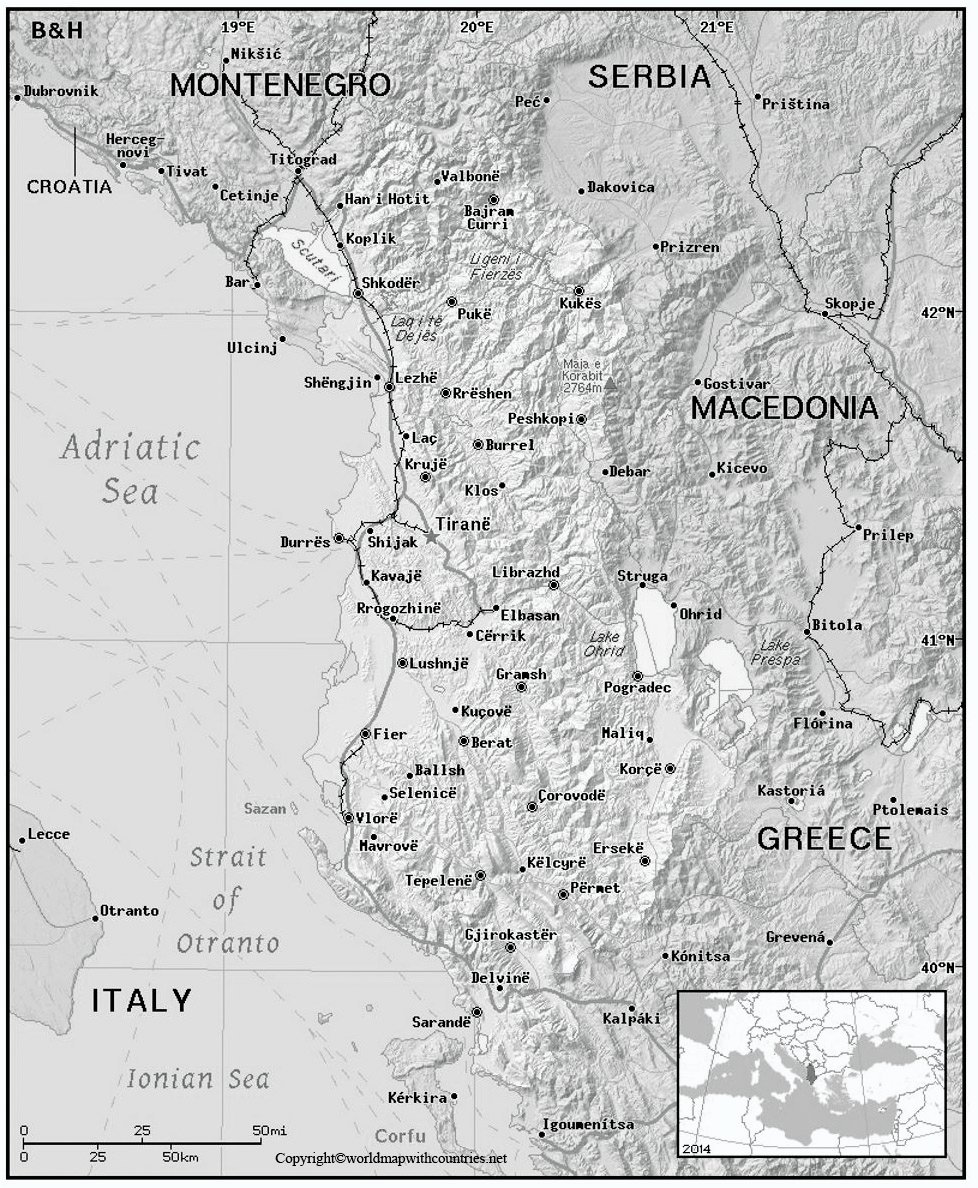 Towards northwest Albania is surrounded by Montenegro and Kosovo from the northeast, east side with Macedonia, Greece from Southeast and south, Ionian and Adriatic from the west and southwest sea.  Italy lies 80km from Albania and is an immediate neighbor of the country. It's a small country with a total of 340 km in length and 150 km in width.
Albania Map with States
Albania is a mountainous country with very less low land. About three fourth of the country is hilly with 650 feet of elevation which is above sea level. The rest of the land lies under the lowland and coastal land. In the northern part of the country Dinaric Alps lies in the North Albania Alps, it is an extension. This part has 2,700 meters in elevation and the highly rugged part with he\ighly forested and sparsely populated. Mount Korab is the highest peak with 9,030 feet in the eastern part of Albania.
Labeled Map of Albania: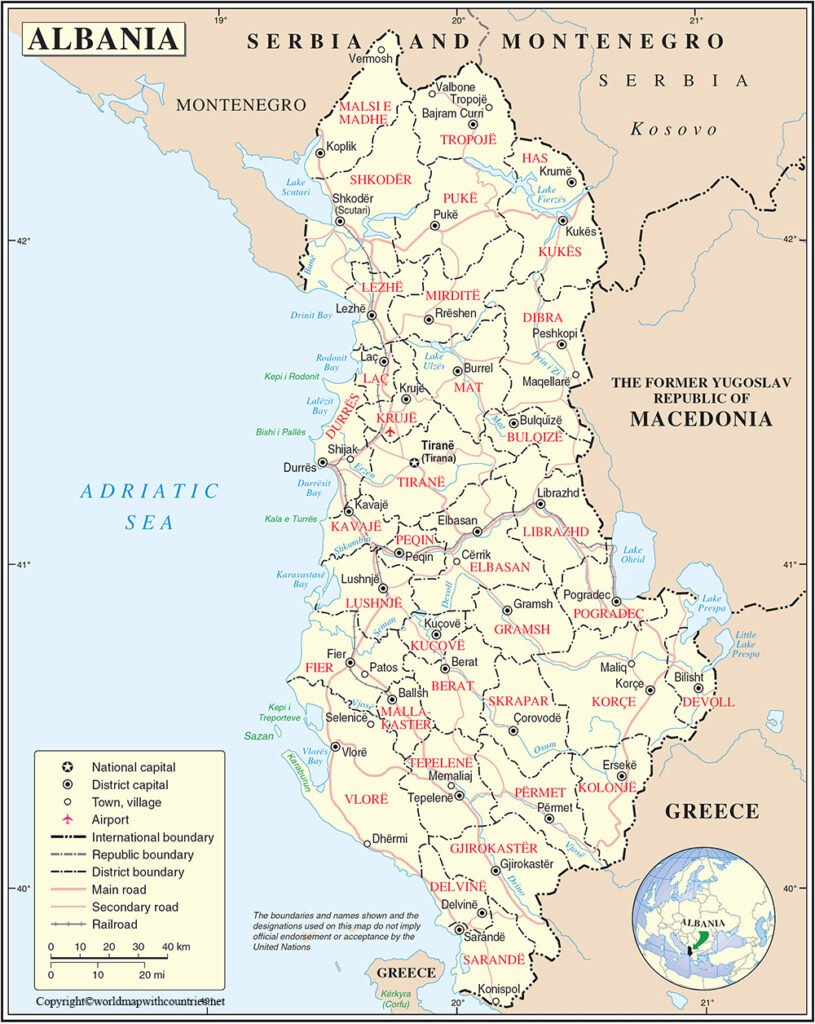 Drin River being the longest river provides a drainage system of 280 km and originates in Kosovo. Other main rivers are the Seman, Shkumbin, and Vjose, Alland all of the drains in the westerns plains. Also few lakes as Lake Scuraei, Ohrid, Prespa provides drainage and a good resource of water to the country.
Printable Map of Albania:
The climate of the country is the same as the other Mediterranean countries, a warm dry summers, and wet winters. Though climatic variation exists from one part to another. Albania also follows a heterogeneous population, with the largest minorities of Vlachs, Greeks, and Macedonians in the southeast and eastern border.
Albania is a highly vegetated country there is very less area without vegetation. In one-third of the total landmass, there is forest. Beeches, pines, and oak found in mass in the forests.