Refer to this Free Printable Labeled and Blank map of Pakistan in PDF to learn about the country located in South Asia. Pakistan's official name the Islamic Republic of Pakistan and is a Muslim religion country with an Indo-Iranian speaking language. Iran, Afghanistan, and India are their neighbors. These neighbors are also part of their culture and history. 15 August 1947 Pakistan got independence and individual identity, before that it was part of India.
Printable Map Of Pakistan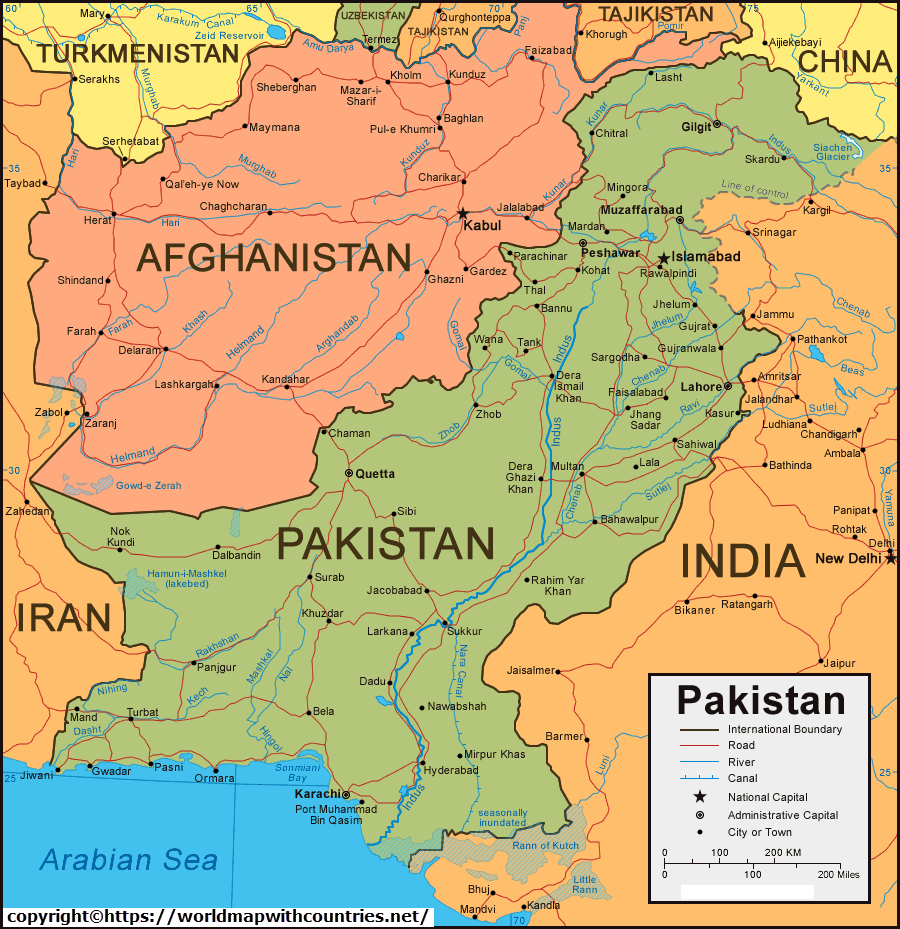 Pakistan's boundary is surrounded by Iran from the west, Northwest and North Afganistan, North-East China, and From the East and Southeast India. The Arabian Sea is on the southern border. Since 1947, the time of their freedom, the Kashmir region is the reason for the major dispute with India. Both the countries controlling the sections of Kashmir into their territory.
Blank Map Of Pakistan Outline
Pakistan is divided into 4 provinces, a capital territory, and tribal areas.
Pakistan's Provinces: Balochistan, Khyber Pakhtunkhwa, Punjab, and Sind(h).
Pakistan's Territories: Islamabad capital territory, and Federally Administered Tribal Areas.
Other political entities in Pakistan: Gilgit-Baltistan and Azad Kashmir
Karachi, Faisalabad, Rawalpindi, Multan, Gujranwala, Hyderabad, Peshawar, and Islamabad, and Lahore are the few largest city in Pakistan. In the area also Pakistan is a large country about twice the size of the U.S. state of California.
Labeled Map Of Pakistan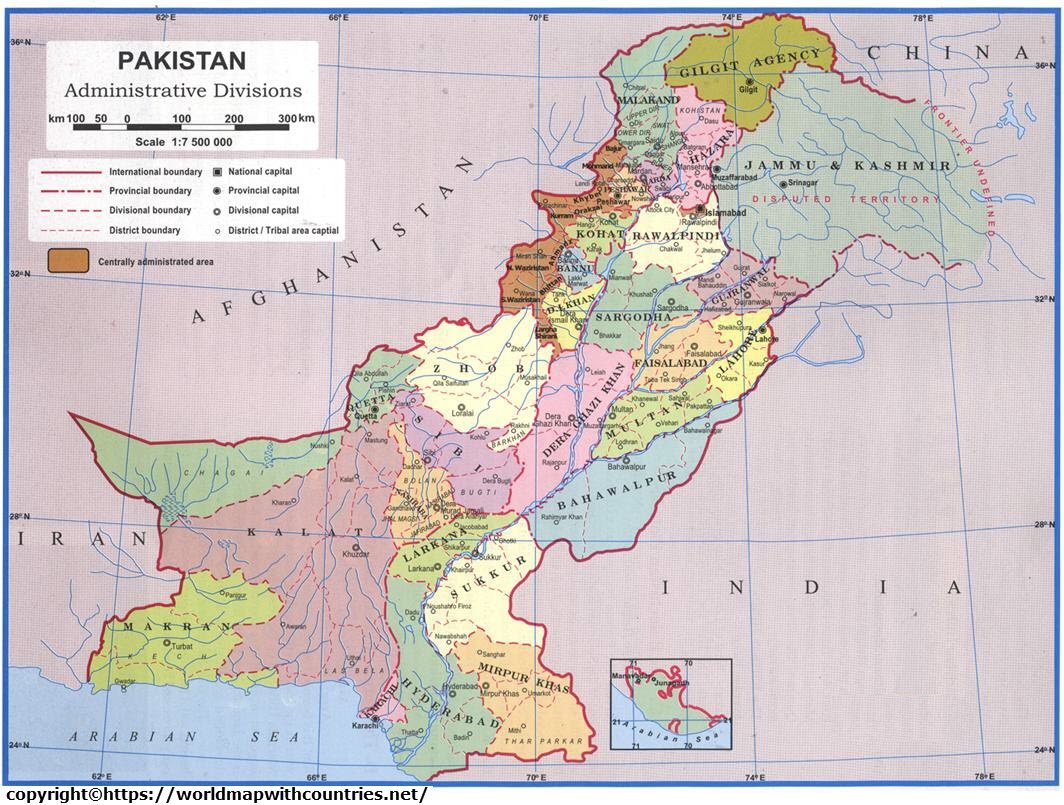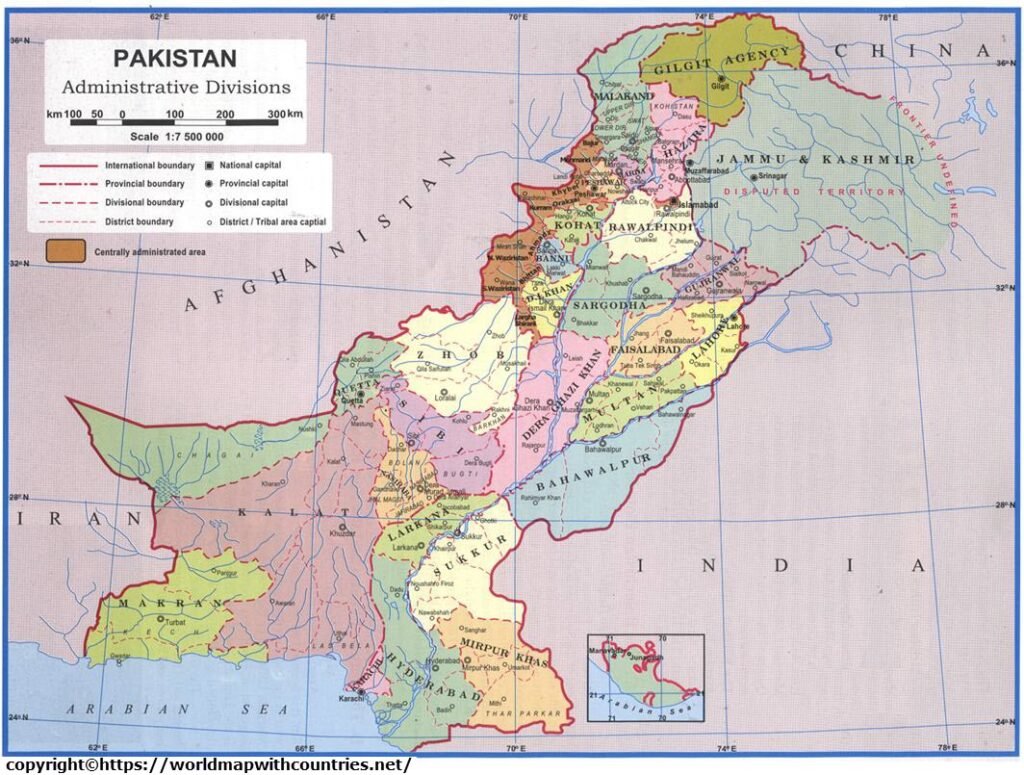 In 1947 at the time of partition, thousands of people moved to Pakistan from India as the basis of Partition was religion. Pakistan termed itself as a Muslim country so many Muslim people from India moved to Pakistan. In the same manner, many Hindus and Sikhs moved to India from Pakistan. In between both the countries 4 wars happened in which 3 were for the part of Kashmir located in India.
Pakistan Map With States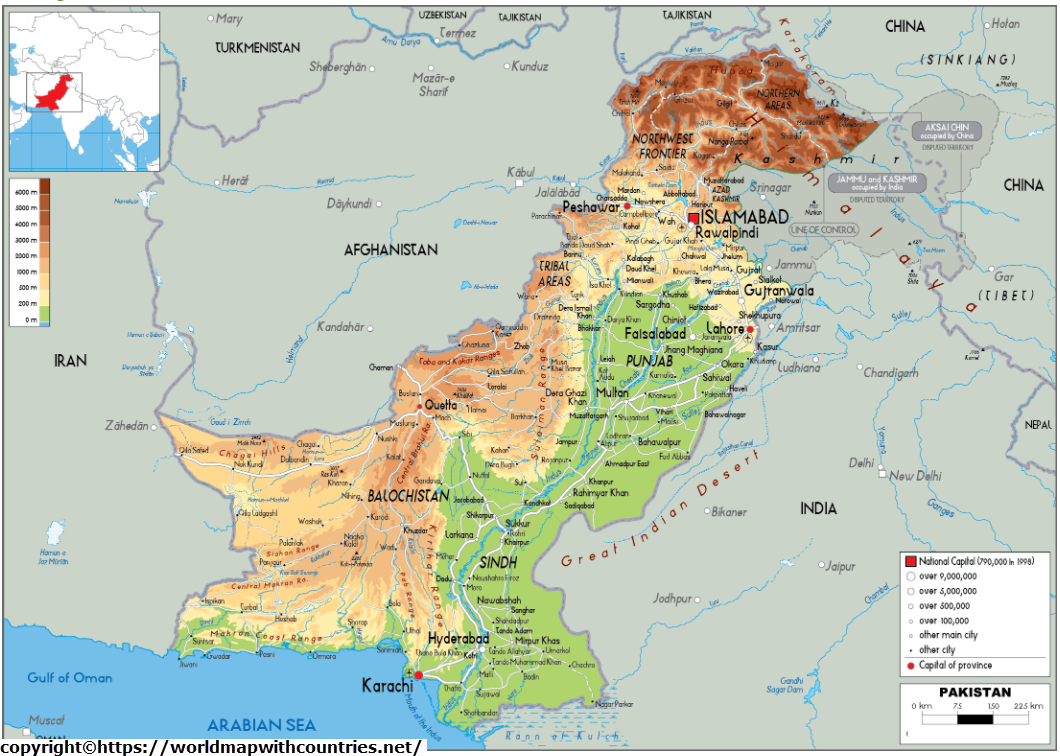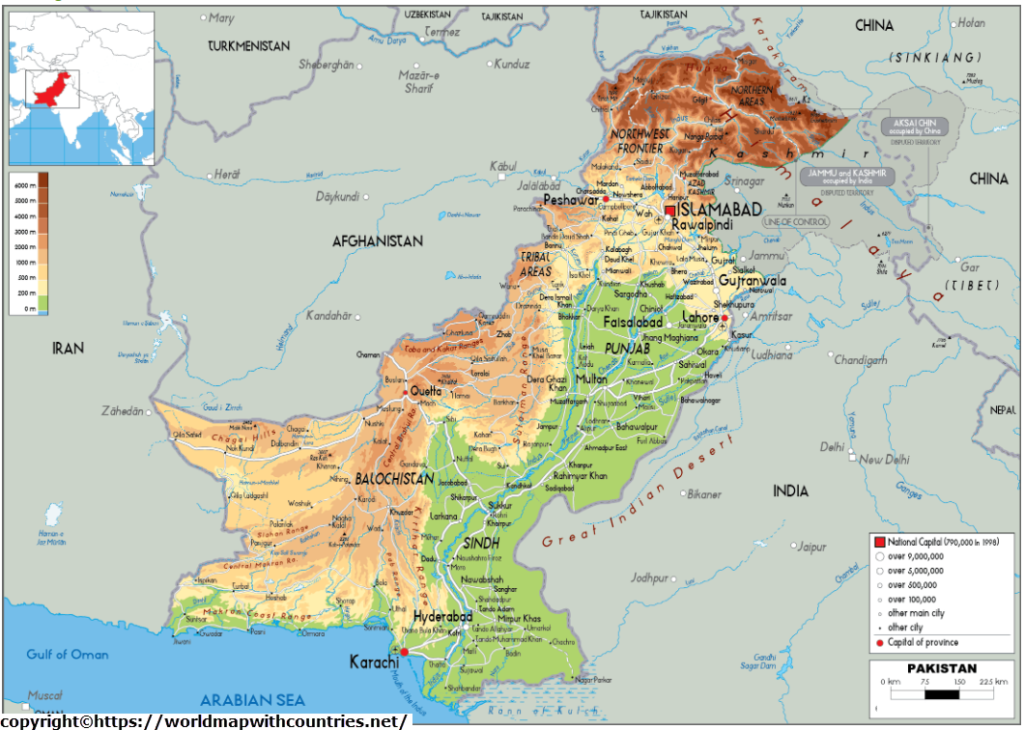 The Indus, the Jhelum, Chenab, Ravi, Beas, and Sutlej are the main rivers and sources of water in Pakistan. Moving towards the plain area Indus river is a single large river without any other tributaries. At the same time, it also causes heavy floods with the rainy seasons in July and August. Indus plain in the southeast, and Bhawalpur in the eastern part, and the south region of Thar is the Desert. The area of that desert is divided between both Pakistan and India.