Today we are learning about the Free Printable Labeled and Blank Map of Bahrain in PDF will help you to understand the state connected with Saudi Arabia. These maps are printable and reusable for plotting and locating.
Blank Map of Bahrain
In the bay of southwestern Gulf of Persia, a small Arab state Bahrain is situated. It consists of Bahrain island and other 30 smaller Islands. Its name is derived from al-bahrayn which means "two seas."
The area where Bahrain is located is one of the largest oil producers in the world but in Bahrain there is small storage of petroleum. But in actuality, its largest part of the economy depends on refining crude oil from neighboring countries
Bahrain Map with States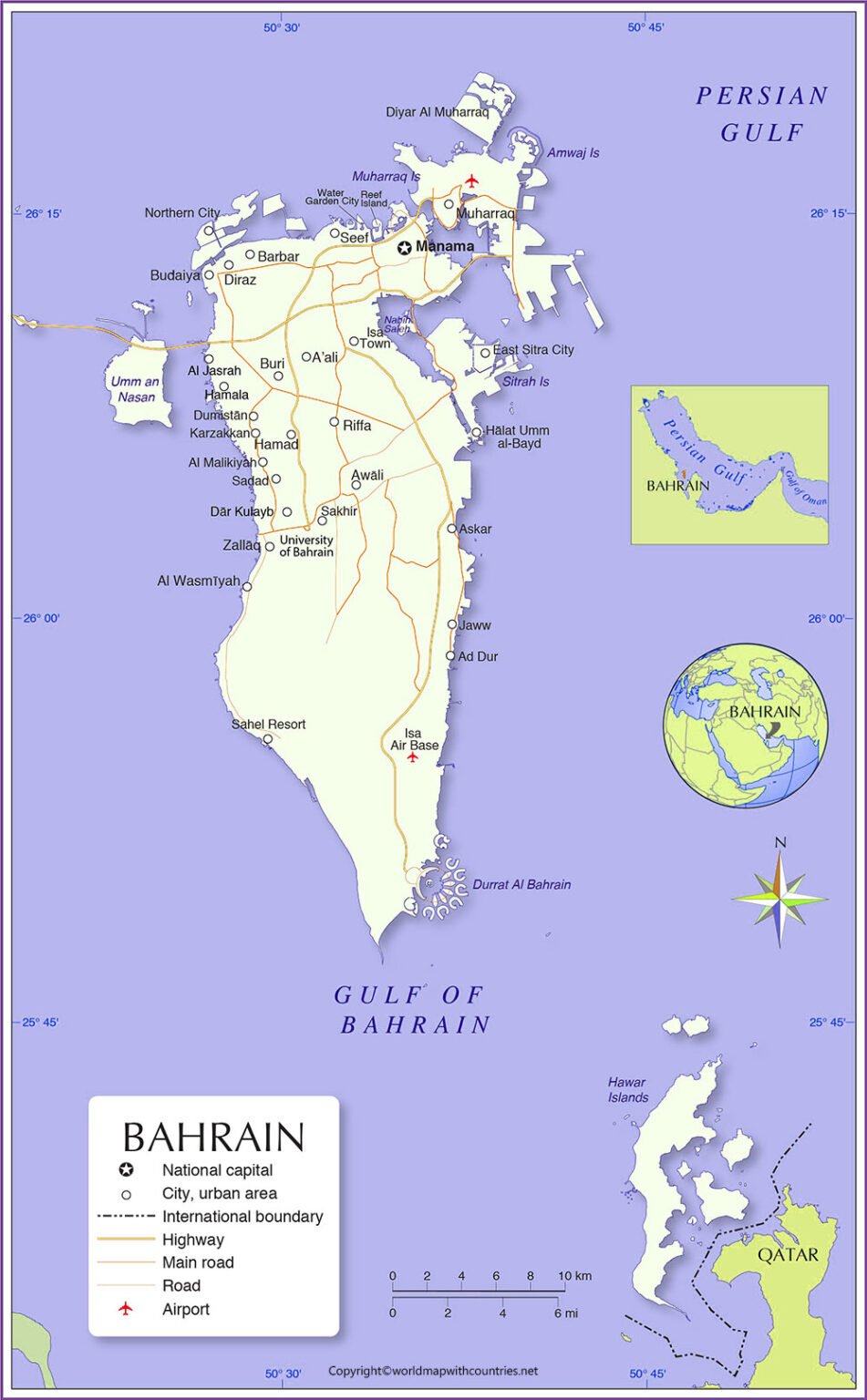 The Island Bahrain contains 85% of the land itself with the largest city, capital, and port of the state Manama is also situated on this Island. This state is surrounded by Saudi Arabia from the west side of the Gulf of Bahrain, and with Qatar Peninsula from the east and the total area is greater than that of Singapore. The King Fahd Causeway is used to link Saudi Arabia with Bahrain which is a bridge with a length of 24 km.
Labeled Map of Bahrain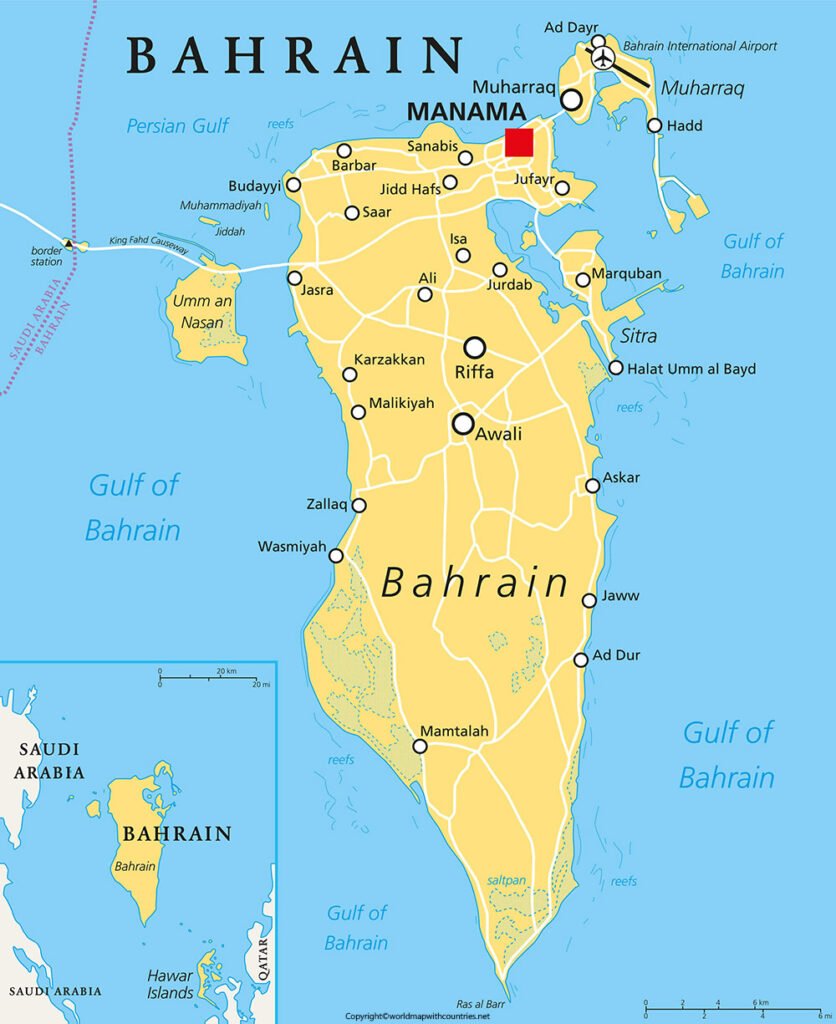 The state consists of two groups of Islands which are about 50 km from north to south and 16 km east to west. The residential and industrial development has been facilitated from Al-Muḥarraq and Sitrah Islands. Also one of the Island Umm al-Naʿsān from this cluster connects King Fahd Causeway. Another group is Hawar Island and is only 19 km away from Qatar and also this Island believes to have a reserve of gases and oils.
Printable Map of Bahrain
The Al-Dukhān Hill (Jabal Al-Dukhān) is the country's highest point with a height of 134 meters from sea level. There is no river or lake as a source of water only the groundwater and seawater are used after the desalinization.
Summers have high temperature and humidity with 32-degree temperature. There is sufficient sunlight during the daytime the whole year. Arabic is the first language and used officially, and secondly, English is used in most places. If we talk about the religion Sunni and Shia Muslims are in majority.